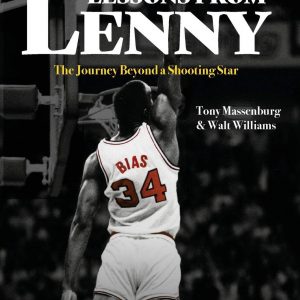 Lessons From Lenny
"One cruel moment cannot wipe out a life of excellence"An inspiring story of survival, rebirth, and the constant search for a better self, LESSONS FROM LENNY stitches together three decades of intimate and emotional conversations between NBA Champion Tony Massenburg and Maryland Athletics Hall of Fame "Wizard" Walt Williams on the deep influence Len Bias has on their lives and the remarkable journey beyond his tragic death.
Signed by Walt Williams and Tony Massenburg.
SAVE $5 when you pick-up your book at the Museum!