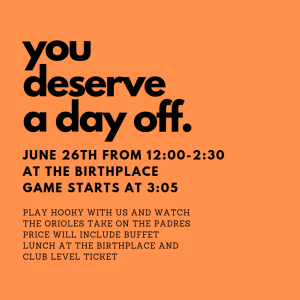 Play Hooky – Party Only
Play hooky on Wednesday, June 26th and join us for a smaller version of our Opening Day party.
Burgers, hot dogs, potato salad, brownies, pretzels, wine, beer, soda, will be served in the courtyard from 12:00-2:30.
Already have your game tickets? Party only ticket price only includes the buffet lunch in the courtyard.