Looking for a unique event venue in Baltimore? Plan your next gathering at the Babe Ruth Birthplace Museum! It's a great place for a cocktail party, reception, picnic, or bull roast.  The 2015 renovation included all new facilities, exhibits and a beautiful courtyard that is perfect for an Orioles or Ravens tailgate party.
Full facility pricing applies to rentals on non-game days. Fees may increase during game days, city-wide special events, or holidays.
Full facility rentals include private use of the museum and required staff.
"Bullpen" rentals include museum access and restroom facilities for guests.
Museum is handicap accessible.
Tour by knowledgeable Docent can be arranged, as well as a "guest appearance" by items from our MD Sports Legends collection – Colts Super Bowl V Trophy, The Orioles' 1983 World Series Trophy, Cal Ripken's Silver Slugger Award, John Unitas' Colts' helmet or University of Maryland Woman's basketball team's National Championship Trophy from 2006.
For tailgate or pre-game parties, Orioles game tickets can be provided at season-ticket rates (based on availability).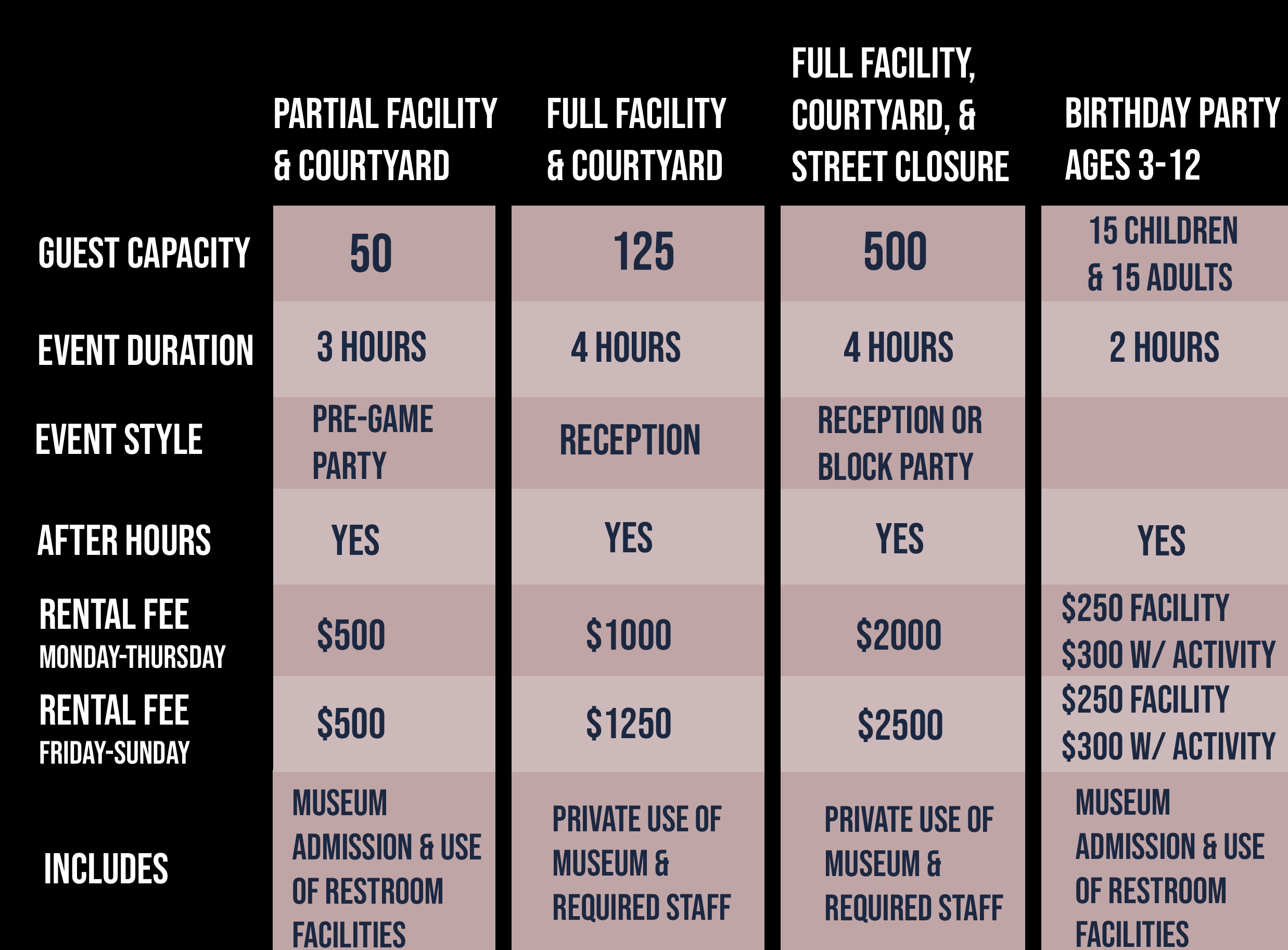 ***For more information or to book your event please call Renee Coolbaugh at 410 727-1539 ext 3016  or email events@baberuthmuseum.org