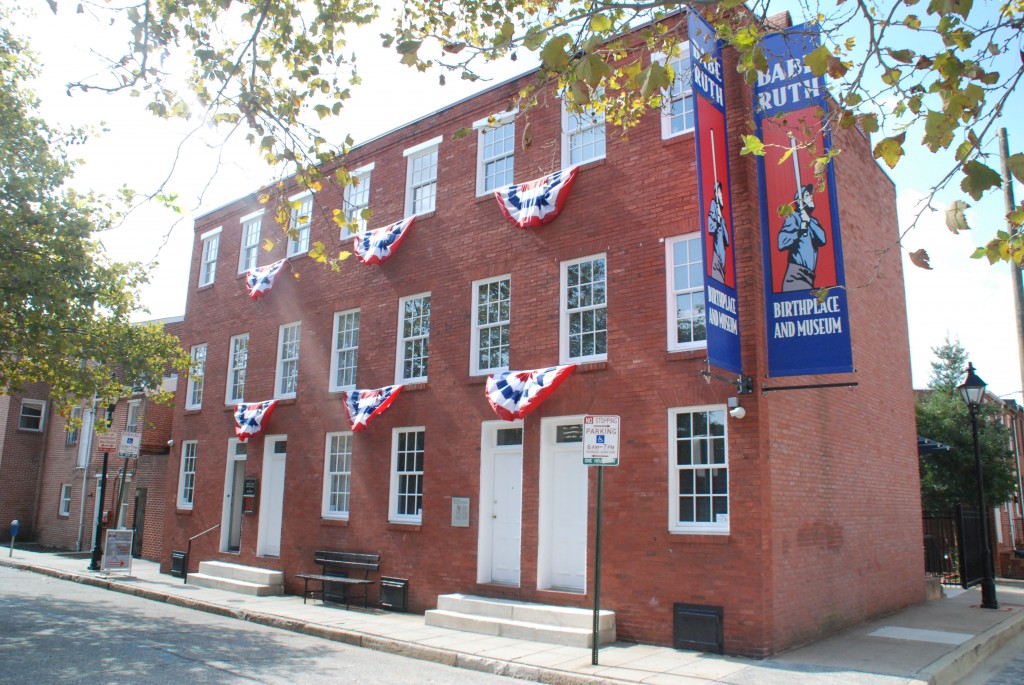 Our tours aren't just for school groups!  Baseball, history, or Americana fans of all ages can enjoy a visit to the Babe Ruth Birthplace Museum. We are home to the timeless story of the American icon whose humble Baltimore beginnings made him the most famous baseball player worldwide.
Exhibits on the life and career of George Herman "Babe" Ruth take your group through the world of the 1910s, 20s, and 30s, when change in our culture happened at lightning speed, much like our culture today.  Discover how the the Ruth family not only changed the way we think about sports, but also how we understand hard work, media, celebrity, and family.
Then take a step back in time into the small house where he was born, a window into Baltimore over 100 years ago in a neighborhood where growing up was tough. Even the Babe started out small, but he proved that anyone can turn into a hero that's "bigger-than-life."
Also enjoy our award-winning film, "O Say Can You See: The Star-Spangled Banner in Sports," the tale of how singing our national anthem became tradition in all of sports. It comes at no surprise none other than Babe Ruth was on the pitcher's mound that day.
Group Tour Rate: $4 adults/seniors
Our group rate is offered to groups larger than 10.
A non-refundable 50% deposit must be paid within two weeks of receipt of tour confirmation. Reservations are not guaranteed until deposit payment is received. The remaining balance is due at the time of the tour. If the tour is canceled, your deposit can be applied toward a future reservation if booked within one year.
Private Tours:
Private tours are available before or after regular museum hours at 8am, 9am, 4pm, and 5pm, or any time between 8am-5pm when the museum is closed. Private tours must be arranged with 72 hour advance notice, and must be pre-paid. Our current private tour rate is $100 for 6 people.  Additional guests may be added at $10 pp.
Virtual Tours:
We are happy to offer virtual tours to your group. Prices vary based on group size and medium of distribution. Our most popular virtual tours are Artifact Q&As and 1920s in Baltimore Sports.
To schedule a tour, or for more information, please call 410-727-1539 x3033.