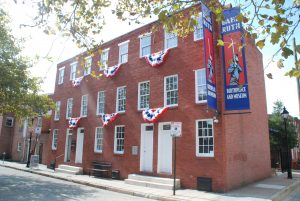 "1st Mariner Bank was very pleased sponsor the recent event featuring Coach Frese and Coach Turgeon. With the high national ranking that the Maryland Women's team has been receiving in the pre-season polls and the excitement for the new recruiting class for the Men's' program, we knew that the event would be well received. The coaches sat with our guests for dinner and everyone thoroughly enjoined their insight and candor.
The formal program and question and answer session was informative and entertaining. With the broadcast promotional mentions for the bank which were included with the sponsorship package, we felt the value we received for underwriting the event was well worth the investment."
Dennis Finnegan
Executive Vice President
1st Mariner Bank
---
It Begins With Teamwork
Babe Ruth…Johnny Unitas…Brooks Robinson…Ray Lewis… AND you; a formidable team that makes the Babe Ruth Birthplace Foundation unbeatable.
There are plenty of divisive elements in our community; but sports are the great unifier. Sports do not discriminate, but rather provide that vehicle that enables dissimilar people to come together for a common cause. To prove that point, one needs to look no further than the Orioles 2012 miraculous season that united a community.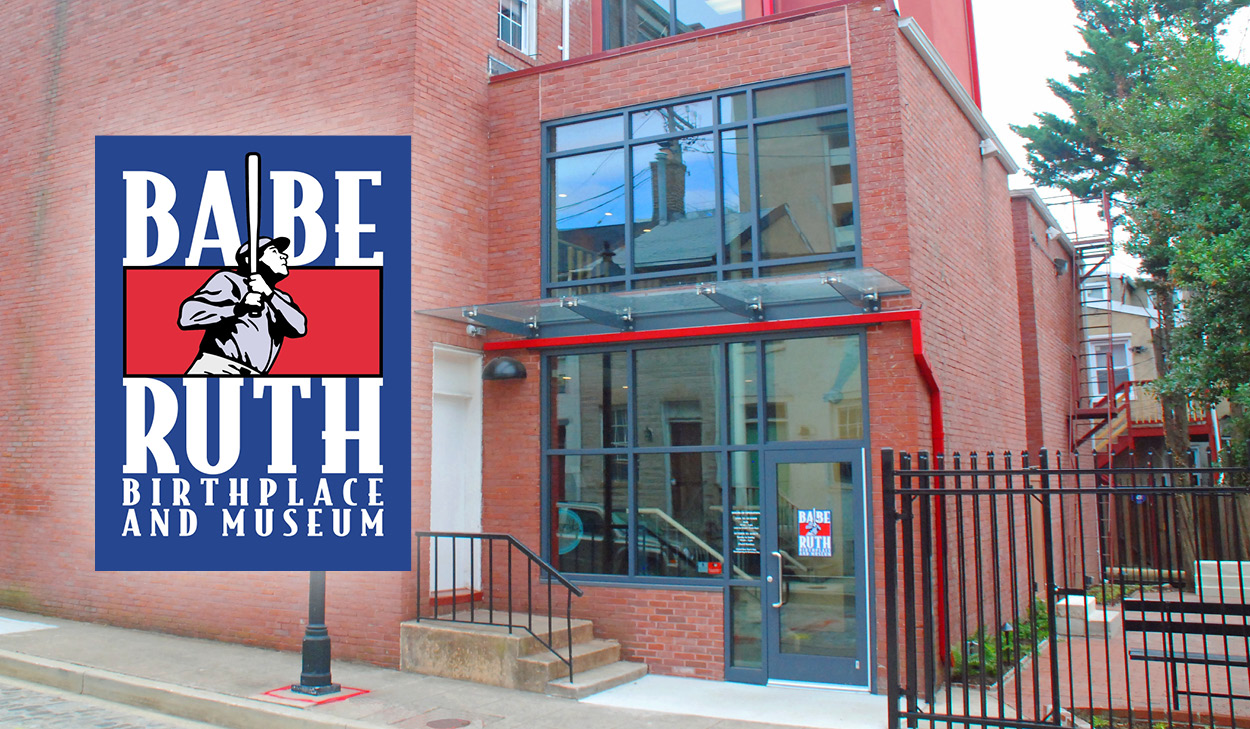 The Foundation owns and operators The Babe Ruth Birthplace Museum. We are an independent, nonprofit organization dedicated to perpetuating, exhibiting and interpreting our illustrious sports history, along with the impact Babe Ruth had on the game of baseball and society in general.
As the protectors of these incredible legacies, the Foundation has a distinctive mission that enables us to help the community connect with its sports history through unique means, such as special programming and exhibits chronicling everything from Babe Ruth to the Negro Leagues to the current Orioles; Unitas & the Baltimore Colts to the Ravens; and the athletic legacies of other local and regional sports at the amateur, collegiate and professional levels.
Our museum, however, is about more than sports artifacts behind glass.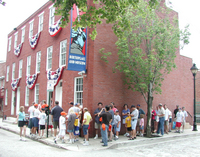 The Babe Ruth Birthplace and Museum, located in the row home where Ruth was born in 1895, profiles arguably the greatest slugger in baseball history and sport's first iconic personality. Exhibits depicting the historic house and the life and times of Babe were installed under the guidance of Ruth's family in order to present the house as it was during his youth.
To learn about the number of distinctive ways you or your organization can partner with the Foundation request our "Organizational Opportunities" packet by contacting  or by phone at 410.727.1539 ext. 3040.
Your place on our team awaits you.