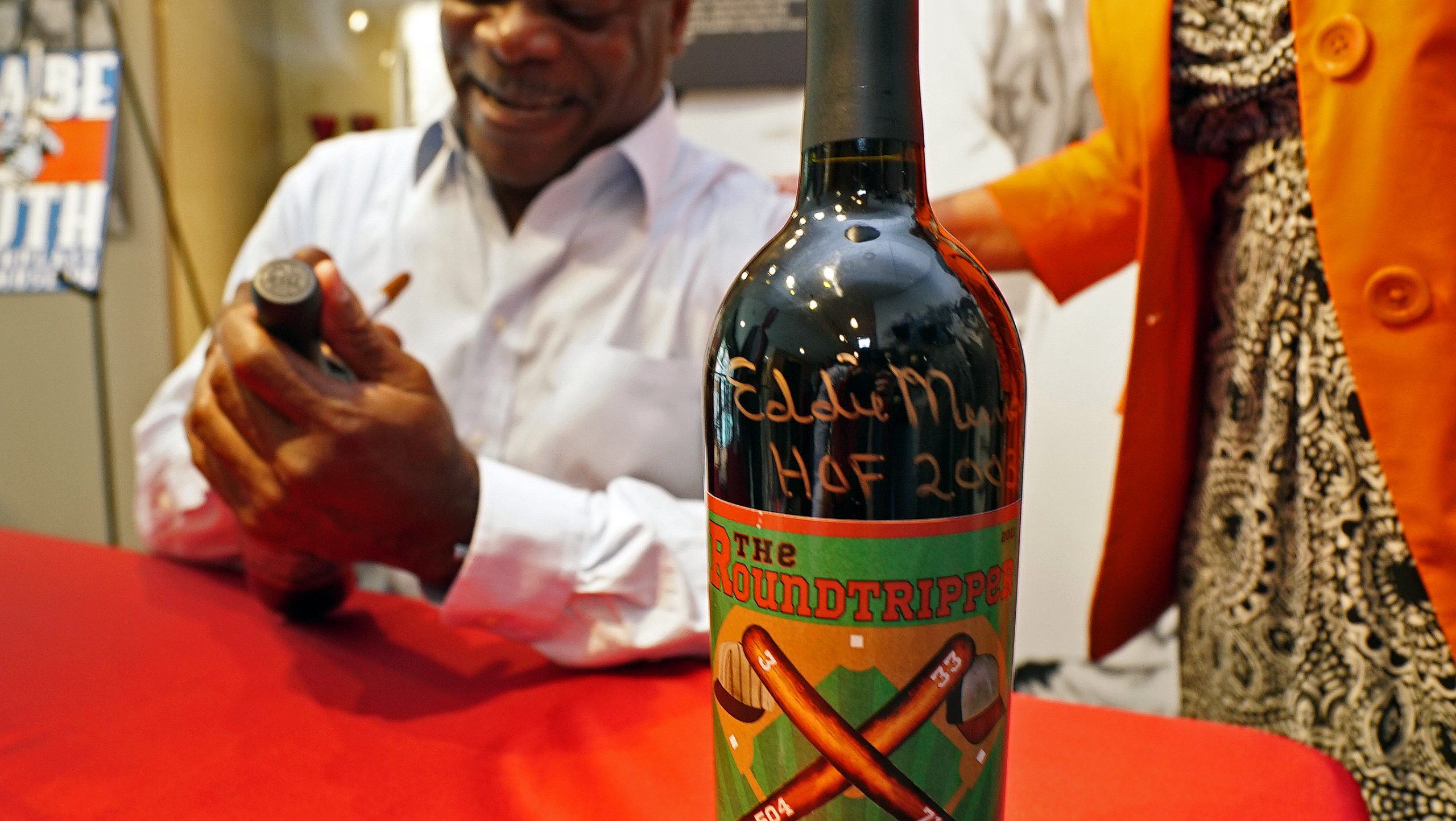 On September 10, 2015, the Babe Ruth Birthplace Museum hosted Eddie Murray in an exclusive wine tasting event. Guests were the first to receive Eddie's signature wine, "The Roundtripper," complete with the Hall of Famer's signature. 105.7's Scott Garceau led a Q&A session after an evening of fine wines, hors d'oeuvres, and a fantastic atmosphere in the newly renovated Babe Ruth Birthplace. See some of the highlights below!

Eddie joins guests in the new American Hercules gallery.
Eddie signs a limited edition bottle of "The Roundtripper."
"The Roundtripper" ready to go.

105.7 The Fan's Scott Garceau (left) joined us to lead an up-close-and-personal question and answer session with Eddie Murray (right).
Guests enjoy wine tasting in the 1st floor Babe Ruth: 100 exhibition gallery.
Board Member Bruce Gearhart (center), head of Bacchus Importers, provided the signature wine for the evening.

Scott Garceau and Eddie Murray regale the crowd with stories from Murray's life and career.




Executive Director Mike Gibbons (right) introduces the special guests of the evening.